Relocating led to CHOICES for Kevin Norris
Life hasn't always been a fairy tale for Kevin Norris, as he grew up relatively poor in Lima, Ohio. Looking to start anew, Norris relocated to Ohio's capital city, Columbus, in 2016 and secured employment at CHOICES Behavioral Health Care as a lab technician in October of that year. He thrived at the agency from the outset and, roughly nine months later, was promoted to its lobotomy lab.
"The experience here has been wonderful," Norris said. "I've really grown here being around my colleagues and clients. I couldn't ask for anything more."
Evidently, the clients' experiences working with Norris has also been "wonderful." Norris' former supervisor, Shawn Tillman, noticed that a growing number of clients were specifically requesting to speak with him. Tillman quickly concluded that Norris had the potential to become a talented counselor and he urged him to continue his education. Norris heeded Tillman's advice and enrolled at nearby Columbus State Community College.
"I studied hard and earned an associate's degree in social work and chemical dependency counseling," Norris said. "It's been off to the races since then!"
There are an array of reasons why Norris has matured into a respected counselor. However, his somewhat difficult upbringing has provided him with the ability to empathize with clients and that's proved to be an invaluable trait.
"Lima can be tough," Norris said. "I came from its streets and know what it's like to be homeless. I remember going to shelters to eat. I remember not having electricity to turn the lights on in the house. I remember having to heat cold water to wash my body. Because of my experiences growing up, I can relate to a lot of people who visit our facility and I think that makes a big difference."
Norris enjoys being a part of Columbus' community and he's found counseling to be an exceptionally rewarding career. In particular, Norris has taken pride in watching his dedicated clients transform their lives and become success stories.
"To see where some clients are today, in comparison to when I met them, is very meaningful to me," Norris said. "In fact, it's enlightened me and pushed me to keep growing in this field. You have to have an open mind and understand these people's situations and the traumas that they've experienced. They're trying to improve every day to become the people they want to become. The experience of really being able to understand addiction and being able to help people is amazing to me."
Despite enjoying many positive experiences, Norris acknowledges that counseling can be a trying and emotionally taxing job. Still, he's learned how to manage stressful situations and remain focused on his work.
"My colleagues and I have all faced challenges and stressful situations," Norris admitted. "Whenever I feel stressed, I just talk with my coworkers. It really helps. Another key is that I learned to put my emotions to the side and I keep walking into work every day with my head held high. Plus, over time, I've realized that our clients can't do it all on their own because they need assistance. I mean, some of these individuals have been addicted to substances since they were teenagers. Don't ever look down on anybody, because you never know what they've been through."
-Colin Linneweber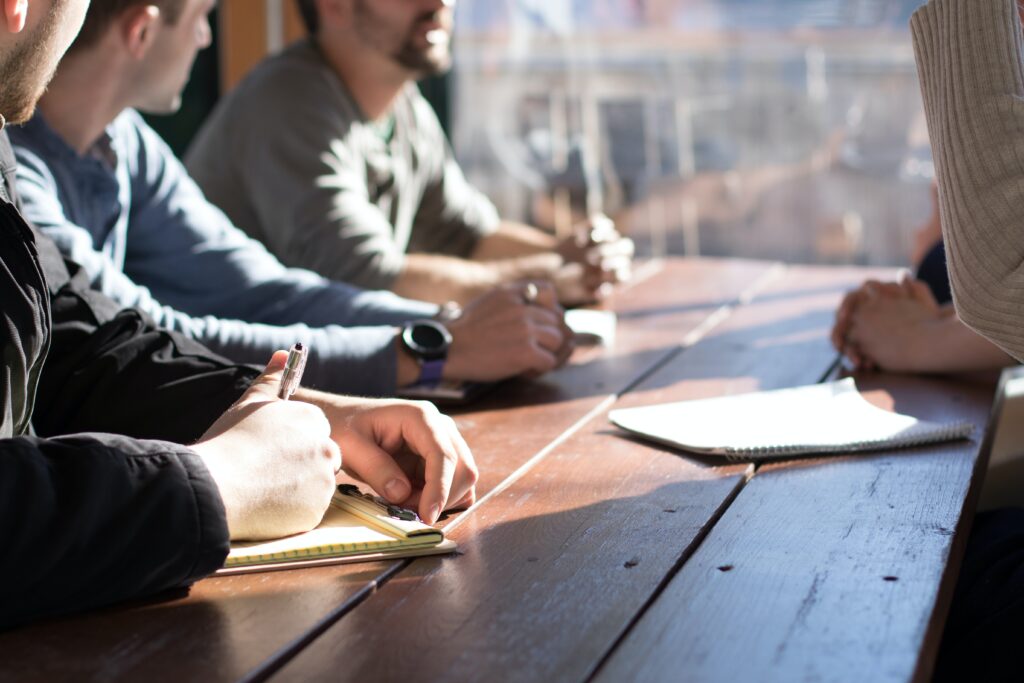 Photo by Dylan Gillis on Unsplash